Automatic Fire Alarm Association Honors Milke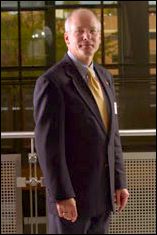 The Automatic Fire Alarm Association's (AFAA) Board of Directors has selected Professor and Chair James A. Milke (fire protection engineering) as the AFAA Person of the Year for 2011 in recognition of his research on smoke detectors and sprinklers. His work is being used as the basis for many proposed changes to the codes.

Milke will receive the honor next month during the annual National Fire Protection Association Conference and Exposition.
Published May 18, 2012