TerpsRacing Team in Top 5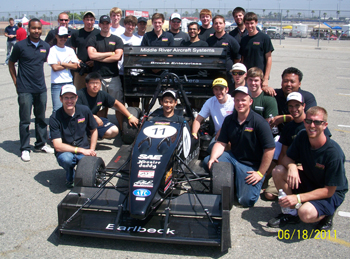 The Terps Racing Formula SAE team finished in fourth place at the national 2011 Formula SAE California competition over the weekend.
Here is how the team performed in some of the various categories:
Endurance Race: 2nd
Dynamic Events Overall (autocross, skidpad, acceleration and endurance): 2nd
Autocross: 3rd
Skidpad: 4th
"This showing was the result of a lot of hard work and dedication from Ben Brooke and his team," said team faculty advisor Greg Schultz. "I am proud they hung in there and stuck it out."

Sixty teams competed overall.
Published June 21, 2011