ECE Alumnus Briskman Receives NABA Award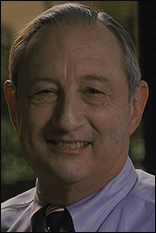 The North American Broadcasters Association (NABA) awarded ECE alumnus and co-founder of Sirius XM Robert Briskman (M.S.E.E. '61) the NABA 2014 International Achievement Award for his outstanding leadership in the broadcasting industry.
The International Achievement Award is presented annually and recognizes individuals who have demonstrated extraordinary leadership in broadcasting and commitment to the organization's goals and principles.
Briskman is currently the Technical Executive of Sirius XM Radio, the company he co-founded in 1990. In addition to being the technical innovator for mobile satellite radio, Briskman holds numerous accomplishments and awards that he earned throughout his career. During his career, which has focused on communication satellite systems, Briskman has worked for the Geostar Corporation, Communications Satellite Corporate (COMSAT), NASA, IBM and the Army Security Agency. Briskman also served two years of military service as an Electronic Countermeasures Analyst Officer, for which he was awarded the Army Commendation Medal.
Earlier this year, Briskman was elected to the National Academy of Engineering (NAE) for his achievements in satellite communications. Election to the NAE is among the highest professional distinctions accorded to an engineer.
Published March 21, 2014