Derek Paley interviewed for WYPR's 'On the Record'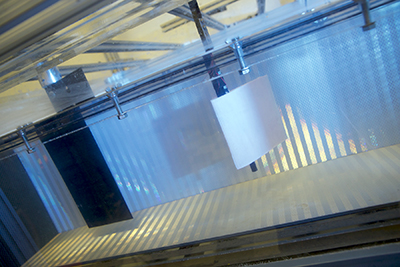 Professor Derek Paley (AE/ISR) was a guest on the public radio show On the Record on March 5. The program is produced by WYPR, 88.1 FM in Baltimore. Host Sheilah Kast spoke with Paley in a show titled "Technology Inspired by Nature," which explored how researchers are incorporating the abilities of insects, birds, fish and animals to improve robots.
In his segment, Paley talks about his own research to explain how understanding the fluid movements of fish can help improve underwater vehicle function. He also explains why scientists look to nature for answers.
| Listen to the interview at NPR One (Dr. Paley's segment begins at 11:30 of the podcast) |
Published March 6, 2018